Rules and Relatives - Discussion Guide & Activity Sheets
UNS-006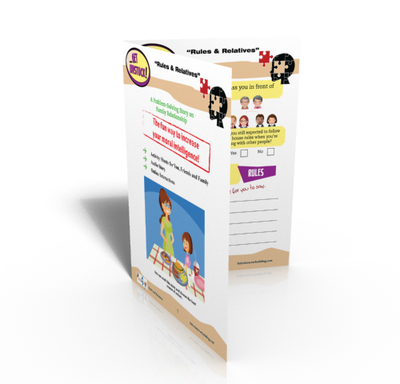 Problem-Solving
This discussion guide for elementary kids is from our series of "Unstuck!" audio/video animations. Kids must decide the best course of action.

One PDF booklet containing the printed version of "Rules and Relatives" article.
Four colorful elementary grade worksheets .
Audio track.
Booklet has been designed like a kid's magazine. Shows great in black and white as well.
Backed by my 30-day money-back guarantee.
Still have question about our character education products? Email us at mail@trax4life.com
Article by Trax4Life Media Copyright © 2017. All rights reserved.
One Classroom & Home School (0)
Two Classrooms- 70 Photocopies (2)
Three Classrooms - 100 Phtocopies (4)
School License-500 Photocopies (18)